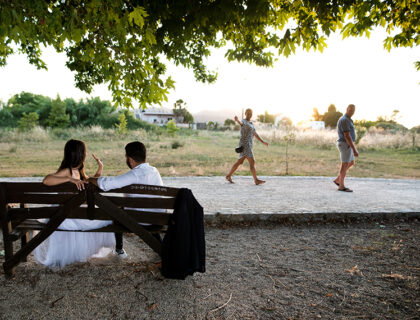 A Dreamy Wedding in Palaiochora
Chania – Crete, a city- an island familiar and beloved to me. The wedding photography of a couple I love and the images began to form in front of me. Small and traditional church, airy – island bridal, simple – relaxed couple and above all fun!
As it turned out as a wedding photographer, I could not have had a better groom than Petros and a bride from Kallia, in a carefree Cretan wedding!