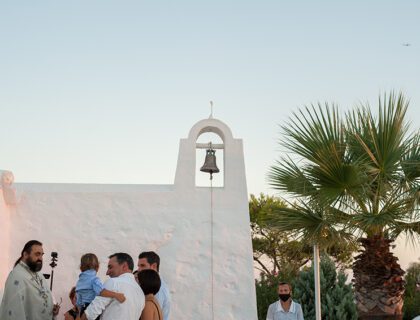 Italian Baptism at Lagonissi Grande Resort
The Athenian Riviera & the cosmopolitan Lagonisi Grand Resort was flooded with Italian sophistication and vibrancy for the christening of little Alessandro.
Parents, Grandparents & their friends, all together in the picturesque church, helped capture the most beautiful pictures of the baptism. The reception with Mediterranean air & the summer Full Moon gave the baptism of little Alessandro the most beautiful atmosphere!
May your child live a healthy life!