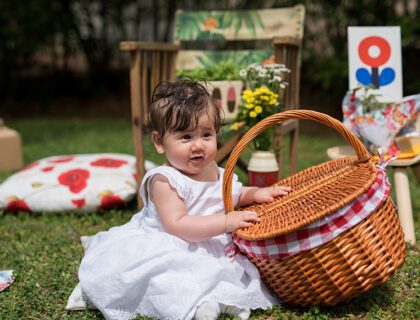 A Little Flower, Anthi
Anthi, our Anthoula
Saturday morning the church was decorated with flowers and people gathered for the baptism of Anthi! A special moment for me since her godmother is my sister. Baptism is a family affair with a little more carelessness!
The theme of baptism what else….. FLOWERS… … colorful fragrant! The favors, an inventive idea of Ioannas aka Sweet PastaFlora and Anthoula's mom, pots with seasonal flowers, like the party picnic in the green garden of the house.
The photography of the christening; Without stress!